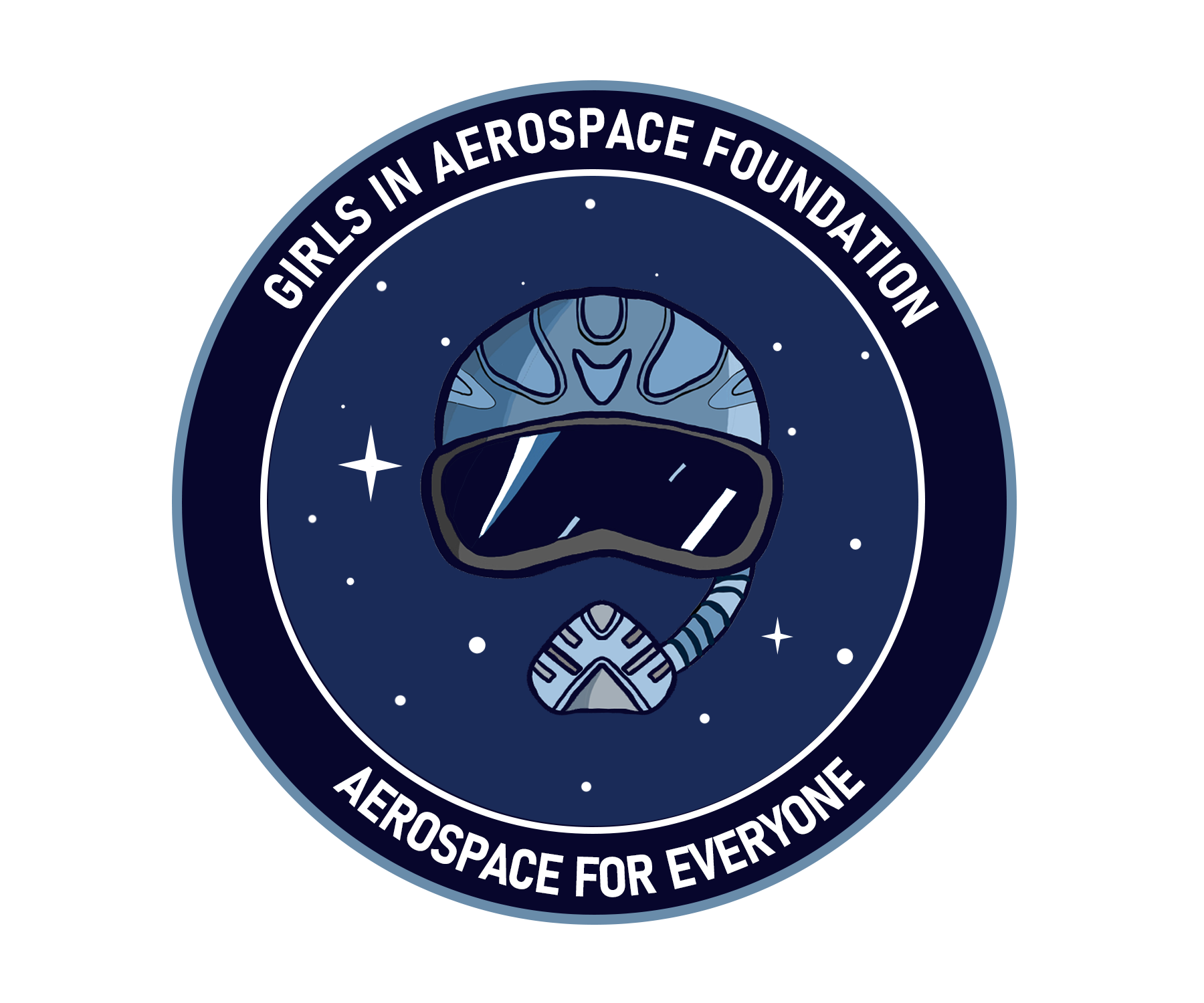 We're changing aerospace through equity.
The Girls&nbspin&nbspAerospace&nbspFoundation is a global 501(c)(3) nonprofit dedicated to providing young women with opportunities to pursue STEM and aerospace careers.&nbsp&nbsp
40,000
YOUNG WOMEN REACHED
Explore aerospace in a vibrant community&nbsp
Since 2020, the Girls in Aerospace Foundation has provided girls ages 14 - 24 opportunities to further their aerospace development in a fun and professional environment thorugh mentorship programs, webinars, and in-person events. This program list was last updated November 2023.
Everything is 100% free, and some of our programs include:
GIA Aerospace Connect&nbsp
MENTORSHIP PROGRAM
We've matched over 300 high school and college students pursuing aerospace one-on-one with mentors within the industry through our award-winning mentorship program. Edition 3 is running from Oct - Dec 2023. LOT Polish Airlines is a program partner of Edition III. Registration for Edition 4 will re-open in Spring 2024. Our mentors come from:

Our mentors come from: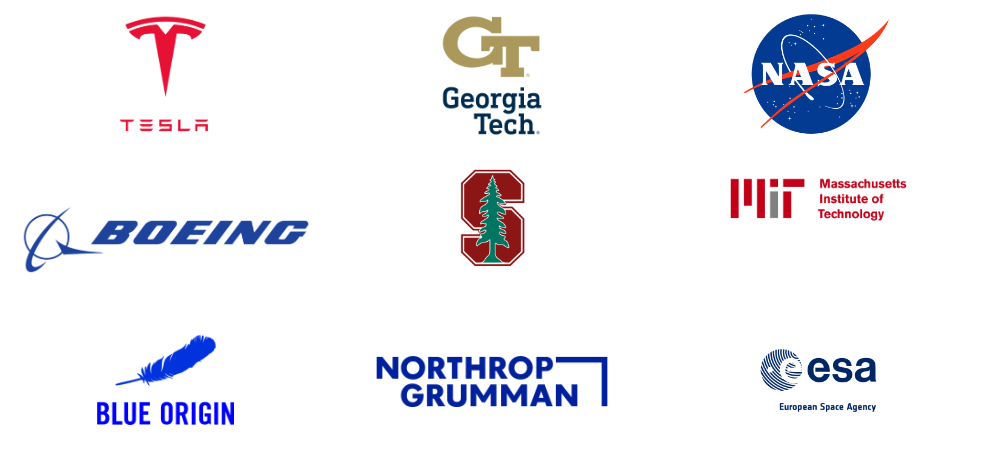 Training astronauts with Cosmic Girls Foundation
The Cosmic Girls Foundation is providing young women the opportunity to literally go into space... and we're part of the process!
If girls apply through Girls in Aerospace, for the 2024 6 girls, 6 continents competition, they will get access to:
A ramped-up 8-week 1-on-1 mentorship program with industry professionals
Access to applicable webinars about aerospace internships, fellowships, and more
In-person meetings and tours of local aerospace facilities for participants in certain areas
GIA x Supercluster
Girls in Aerospace is committed to assisting Polish youth, as well as Ukranian refugees living in Poland, with gaining access to aerospace opportunities.

Currently, we're working with Supercluster on a stratospheric balloon mission for Polish teens, to launch in early 2024.
Join the cause
A GIA membership means you'll be the first to hear about our opportunities. Always 100% free. Unsubscribe anytime.
Details

GIA emails are always relevant to what is going on at the foundation, and we've never sent more than 3 mass emails a month. By pressing 'Submit', you give consent to GIA to be in touch with you via email using the information you have provided for the purpose of updates and marketing and that we may process your information in accordance with these terms. If you wish to withdraw your consent and stop hearing from us, simply click the unsubscribe link at the bottom of every email or contact karolina@girlsinaerospace.org. We respect your personal data and privacy.
Meet the Team
The women behind the cause:
Founder, Global Director
karolina (at) girlsinaerospace.org
GIA PL Programs Team
zuzanna (at) girlsinaerospace.org
GIA PL Programs Team
magdalena (at)&nbspgirlsinaerospace.org
GIA PL Programs Coordinator
anna (at)&nbspgirlsinaerospace.org
Get free stickers
Our patch was designed by a GIA member from Latvia and represents our mission of "Aerospace for Everyone". Many GIA programs include having participants receive a GIA patch mailed to their doorstep at no cost. Details are on each program announcement on Instagram (@girlsinaerospace).
Keep up with GIA:
See our latest projects on Instagram.
@GIRLSINAEROSPACE
Facebook Meet the Future
The Girls in Aerospace Foundation was featured in Facebook PL's 2021 Meet the Future report for our work with girls in Poland.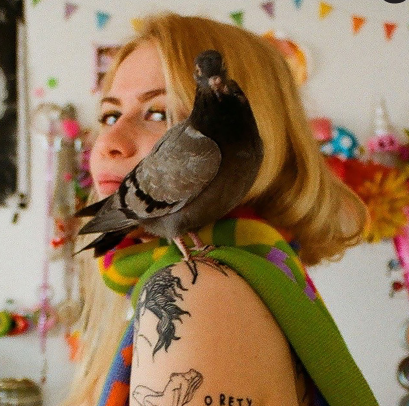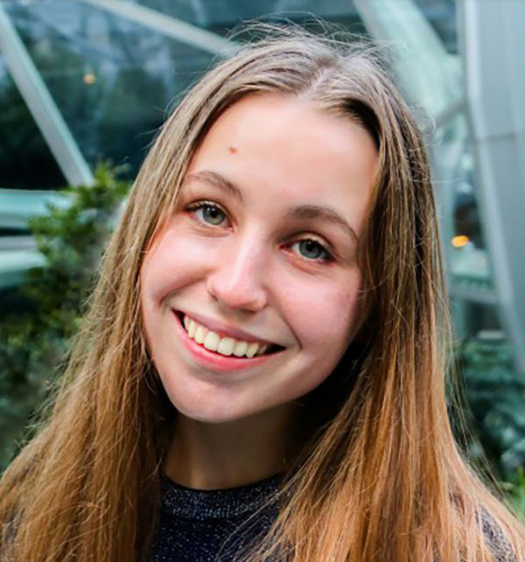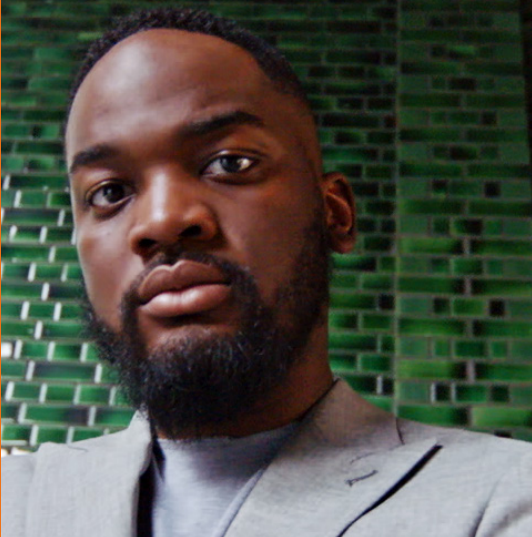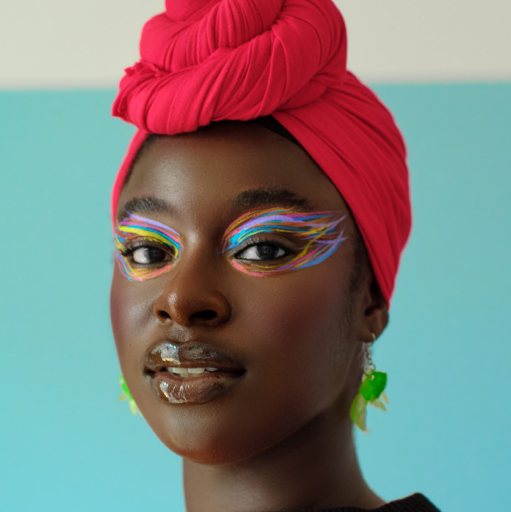 The laureates of Meet the Future 2021, including GIA founder Karolina Dubiel.
Partners
Groups that have sponsored GIA through financial assistance, advertising, publicity, or program collaboration.

Made with 💗 and rocket fuel by Karolina Dubiel using HTML, JS, and CSS. All rights reserved. Girls in Aerospace Foundation is fiscally sponsored by Hack Club Bank, a project by The Hack Foundation (d.b.a. Hack Club), a 501(c)(3) nonprofit (EIN: 81-2908499).
All logos and trademarks are property of their respective owners.
Companies/entities were not involved in the program unless otherwise stated.